What do you get if you put lipstick on a dog?

Yeah...I know what you're thinking...we've just had the amazing #smoochyourpoochNZ at Paws in Parnell where you brought along your dog for a photograph... and you are thinking - "did Salome really put lipstick on a dog for a Valentines day photo?"

Well...

I kind of did, but I used the 'all natural dog lipstick', once or twice... the good old peanut butter dab...and got the best kind of smiles.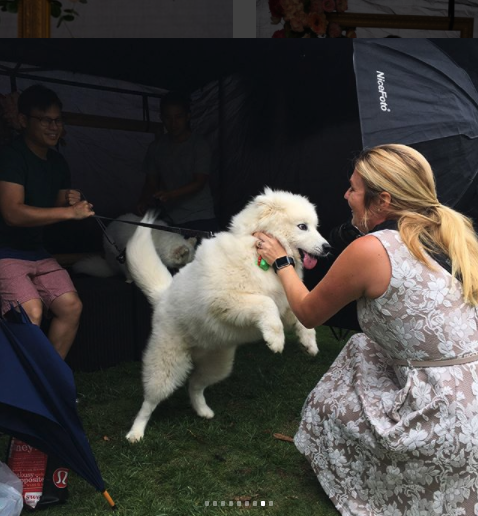 These are some of the photographs.
A huge thank you to Artmount and Framing Matters Ltd for the use of their gorgeous frame in the background. If you're looking for art for your home or are in the market for custom framing in Auckland, check them out - you won't regret it.
The good news is that we managed to raise a massive $172.50 which has been deposited into the Auckland SPCA's bank account. There will be a lot of dogs and animals that will benefit from this contribution. Lucie has sent a huge thank you on behalf of the team at SPCA and more importantly, the animals!!

I'm truly so grateful that I get to live in a world where my heart is overflowing with joy because of what I do. Thank you for being part of it!
Have an amazing Valentines day next week!

See you soon,
- Salomé